AB De Villiers won't be leading South Africa in ODI
AB De Villiers won't be leading South Africa in the 50-over format of the game anymore and will provide his services to the team only as a player.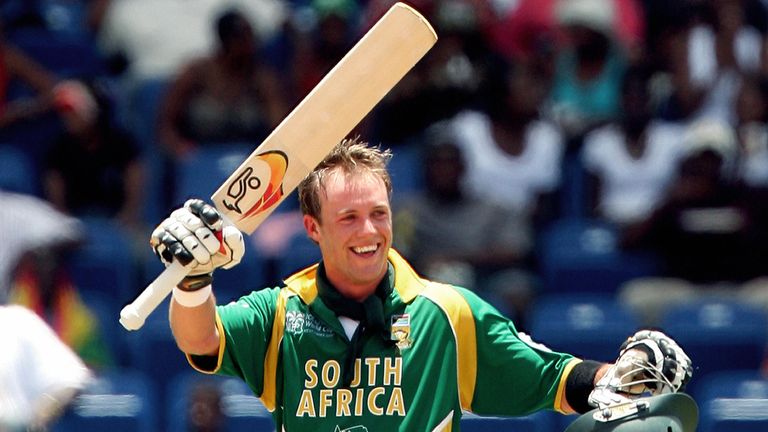 50-over format was the only format in which De Villiers was in charge of the South Africa Cricket team.
In the two other formats, the South African team was being led by Faf Du Plessis and now after De Villiers' resignation, Du Plessis is almost certain to be given the responsibility of leading the team in the 50-over format as well.
Du Plessis has had a good time as captain in test matches and in 20-over Cricket and after the Champions trophy debacle, many people were of the view that he should be appointed the captain of the One Day team as well.
And it seems that De Villiers himself has also realized that it is in the best interests of South African Cricket that Du Plessis takes the charge of the team across all formats.
De Villiers meanwhile has also announced that he is ready to come out of the long break that he had taken from red ball Cricket and he has let know the board that if they want, they can consider him for the test matches in future.
De Villiers had been keeping himself away from test matches for a long time in order to protect his body which had been vulnerable with quite a few injuries, but, now he feels that his body can take the pressure of both red ball and white ball Cricket again.
It's been a year and a half since De Villiers last appeared for South Africa in red ball Cricket, but given his stature, he shouldn't have any problem walking straight into South Africa's test XI despite remaining absent from the format for so long.